Holding & subsidiary
2 shelf GmbHs as structure
Purchase price
EUR 56,000
Structure at no extra cost
incl. Share capital 2 x EUR 25,000
Creation of the structure and acquisition of the holding in just a single notary appointment
Sample contracts with appropriate amendments
Immediately available
Holding & MidCo & AquiCo
3 shelf GmbHs as structure
Purchase price
EUR 84,500
incl. Share capital 3 x EUR 25,000
Creation of the structure and acquisition of the holding in just a single notary appointment
Sample contracts with appropriate amendments
Immediately available
Holding & original subsidiary
2 GmbHs as shelf holding structure
Purchase price
EUR 58,000
incl. Share capital 2 x EUR 25,000
The subsidiary was founded as an original subsidiary of the holding. Ready-made structure available.
Compliance with capital raising rules at all levels
Immediately available
Please contact us personally to reserve structures:
+49 30 27907460
Buy individual holding structures or coordinate special solutions
If you as a purchaser – or your clients – have special requirements, we will implement them flexibly, be it the creation of a complex holding structure or a standardised limited partnership. We can guarantee a quick and uncomplicated transaction thanks to our efficient processes and tried and tested contracts. Our documents are short and concise, and of course bilingual – in German and English.
Buy holding structures as shelf companies
Depending on the individual case, we adapt our shelf companies in line with your requirements or found new companies at short notice that reflect your requested arrangement. This means purchasers can start with the ready-made structure on a specific date. We often find elegant ways to create the appropriate structure within the framework of the legal possibilities. In that respect, we keep an eye on practicability and costs in equal measure. We offer the most common holding structures at a fixed price.
The advantages at a glance
Typical holding structures at a fixed price and available immediately
Security by complying with the raising of capital at all levels
Transparent processes with predictable outcomes
Flexible solutions with an eye on costs
A wealth of experience in the short-term creation of complex structures
Individual special solutions for you or your clients
If required, we can also support you or your clients in complex projects, for example with real estate acquisition or transaction powers of attorney for the registered managing director.
In the case of special requests, we adapt our existing companies even before acquisition, or organise a new foundation at short notice, depending on the individual case. Companies with a special registered office, a different financial year or companies with an account at the purchaser's bank are constantly requested.
In a few steps to a tailor-made solution
Please contact us briefly to reserve structures or for other special arrangements so that we can clarify the individual requirements.
We are prepared for special cases, and can found individual structures at short notice. Furthermore, we already have many arrangements ready for immediate use. Therefore, when you buy a holding company, in many cases the process is just as quick and straightforward as it would otherwise be with our Process for acquiring shelf companies.
FAQs about our holding structures and special solutions
How long does an individual special founding by VRB take?

We are happy to found individual shelf companies that meet your specific requirements. These can, for example, be companies with a different financial year or new foundations required for complex holding structures. Our processes are also optimised in terms of time because we work closely with our partner banks and notaries. As a result, the time it takes to register a company is significantly shorter than if the company were to be individually founded. Of course, we will coordinate the expected timeline and our costs with you in advance.

How should I proceed if I want to purchase a holding structure?

The best thing to do is to contact us briefly by telephone. We will join forces to find out the simplest way of creating the desired holding structure. In that respect, we keep an eye on both the speed and your costs as the purchaser of the holding, and inform you about any intermediate steps that may be necessary and the total costs. We send the amended reservation documents by e-mail. The next steps are then in line with our usual procedure: After submitting the questionnaire and securing the purchase price, you can acquire the ready-made holding structure in a single notary appointment. Thereafter, you have full legal capacity.

Does VRB also offer holding structures with entrepreneurial companies or from different legal forms?

All shelf companies can be combined as desired to create holding structures. This means, you can also purchase an entrepreneurial company holding. Whether multi-tier structures from different company forms or many companies alongside each other under a common parent company – we will put together specific reservation documents in line with your requirements.

What is a holding company / holding structure?

A holding company is not a legal form in its own right, rather the name for an organisational structure in which at least one higher-ranking company (parent company / HoldCo) holds the business shares of another company (subsidiary).

What are the advantages of a holding company?

Holding structures are usually used to take advantage of tax benefits, and thereby optimise taxes within a Group. In operational holding structures, individual business areas are often organised in separate subsidiaries. Liability and risks can be separated in this way.

How is a holding company founded?

If you want to found a holding structure completely on your own, you will need to go through the individual founding steps in each case one after the other for all involved companies.

Alternatively, a holding structure can also be created from (shelf) companies that have already been entered.

Wie kauft man eine Holdinggesellschaft? (Kopie 1)

A simple holding structure, for example, is made up of two GmbHs, whereby the parent GmbH holds all shares in the subsidiary GmbH. When this holding structure is purchased, only the shares in the parent company are transferred. The subsidiary automatically changes as well. The specific procedure for the purchase of the holding company is then in line with our general Process for the acquisition of shelf companies.

For whom is a holding worthwhile?

This depends on your tax situation, and cannot be answered in general terms. Before you start thinking about an appropriate holding structure, you should, therefore, discuss your specific concerns with your lawyer or tax consultant.
We are happy to help you.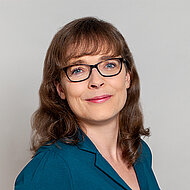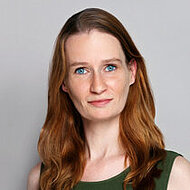 Bank account
You set up the bank account of the shelf company following the purchase. Select the right bank and account model that suit you or your clients when reserving the company.