Your special requirements
If you as a purchaser, or your clients, have special requirements, we will implement them flexibly, for example the creation of a holding structure. If you wish, we can support you in your clients' complex projects with a power of attorney for the registered manager in respect of real estate acquisition or transactions.
Our offer
We offer shelf companies with accounts at various banks and registered offices in various cities: Berlin, Frankfurt, Munich, Cologne, Düsseldorf, Hamburg and Stuttgart. The company's registered office can be relocated at the time of acquisition, and authentication is possible throughout Germany.
Buy a shelf company and be able to perform business activities immediately without liability risk
Founding a company – from the notary appointment to entry of details in the commercial register – takes several weeks, even if you are well prepared. The exact duration is difficult to plan. Unexpected delays may occur, in particular, when opening an account due to the banks' auditing obligations. Until the company is registered, a risk of personal liability applies.
Shelf companies are the solution if you want to avoid the loss of time and be able to perform business activities immediately by way of exclusion of any personal liability.
Your advantages when buying a shelf company
Reserving a company is free of charge and without commitment – giving you flexibility up until the purchase
Buy shelf companies in 24 hours
Authentication is performed throughout Germany at a notary of your choice
Start business activities immediately without personal liability
Bank account and fully paid-up capital included
Uncomplicated processing with tried and tested documents
Wide range of German legal forms at various locations
Holding structures that are immediately available and solutions for special requirements
The easy way to a shelf company
You can reserve the appropriate shelf company online. Alternatively, we would be happy to take your direct call. Reservations are free of charge and without commitment. You can decide at any time whether and when you need the company, and we guarantee a fast and uncomplicated process. Just a few steps are required until you can arrange an appointment with the notary. Read the brief Process for purchasing a shelf company.
Buy a shelf company with a tax number
A shelf company with a tax number is often sought-after. However, as a matter of principle the tax offices do not issue tax numbers for shelf companies because the purchase of a shelf company usually also changes the local jurisdiction of the tax office.
Insofar as limited liability companies with a tax number are offered for sale on the internet, it is often, in fact, only a provisional number that cannot be used in legal transactions. The usual tax number is only issued following the purchase of the company and clarification of the local jurisdiction. Read on to find out how you can obtain a tax number for the shelf company.
Frequently asked questions about shelf companies
What is a shelf company?

A shelf company is a ready-made company that has been entered in the commercial register, has not conducted any business activity and can be taken over immediately by a purchaser. Shelf companies are legally permissible provided they are openly founded, i.e. they are identifiable as a shelf company. All VRB shelf companies are shelf companies that have been openly founded.

Why buy a shelf company?

The main reason for buying a shelf company is the immediate ability to conduct business transactions by way of exclusion of personal liability, in particular when a contract is about to be entered into or a real estate acquisition is imminent, and there is, therefore, not enough time to establish one's own company. In the M&A sector, flexibility plays a particularly important role.

What needs to be considered when acquiring a shelf company?

In the case of shelf companies, the share capital must be fully paid-up and freely available without the risk of a hidden contribution in kind. The seller must be able to guarantee that the company has been properly founded, and is free of liabilities. The choice of provider is therefore crucial. With VRB you have an experienced provider with a high level of legal expertise.

What distinguishes a shelf company from a shell company?

A shell company is a company that has already conducted business activities, i.e. a used company. When they are sold, shell companies often have no assets. If you purchase a shell company, there is always a risk in that it may have liabilities from the former business activity that have yet to be identified. By contrast, a shelf company has only been established for subsequent sale. Shelf companies are, therefore, guaranteed not to have conducted any business activity yet, and there are also no risks or inherited liabilities.

What are the advantages of a shelf company?

When you purchase of a shelf company, you can immediately start performing business activities without the risk of personal liability. You avoid the time-consuming foundation procedure, and remain flexible up until the purchase. You deal with the bank account following the purchase of the shelf company.

What are the disadvantages of a shelf company?

Buying a shelf company is more expensive than founding your own company, because the purchase price (e.g. EUR 28,000 for a limited liability company) not only includes the fully paid-up capital (EUR 25,000) but also our services and costs. Furthermore, when you found your own company, e.g. a limited liability company, only half of the capital needs to be paid-up. However, personal liability then remains in the sum of the outstanding balance.

How much does a shelf company cost?

The purchase price is conditional on the legal form. If you wish to purchase a shelf company, please see the overview above. A GmbH with fully paid-up capital of EUR 25,000 costs EUR 28,000. There are no additional costs on our part. Notary and court costs are incurred in the acquisition process in addition to the cost of the shelf company.
We are happy to help you.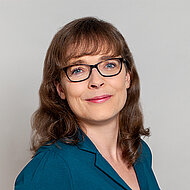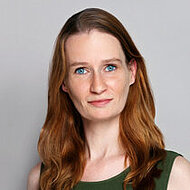 Bank account
You set up the bank account of the shelf company following the purchase. Select the right bank and account model that suit you or your clients when reserving the company.